We change the laws to change their lives.
Animal Protection Voters was formed in October 2002 in New Mexico. One important tool that can be used to reduce animal suffering is passing laws that better protect animals. In order to pass local, state and federal laws, it's necessary to build a force that our lawmakers cannot ignore. That is why we are here.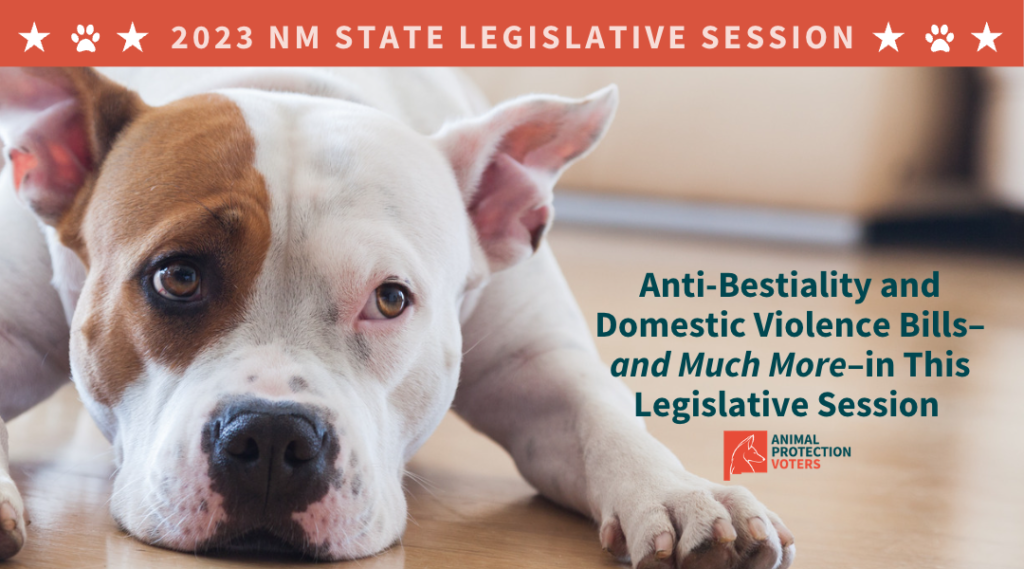 The 2023 state legislative session is already proving to be one of the biggest and busiest sessions in recent years, when it comes to animal protection policies. Just over a week into the session, Animal Protection Voters staff and lobbyists are already tracking or lobbying on 17 pieces of legislation. Here are some of the […]
Know When to Take Action
Get our Action Alerts
We know that New Mexicans are concerned about animals and appreciate legislative leaders who value animals in our society. That's why Animal Protection Voters created this scorecard—so that voters across the state can determine if their legislators share their humane values.
All animals deserve protection from cruelty, neglect, and exploitation.
But real, lasting, systemic change for animals is only possible with strong laws on the books. And enacting these laws is not easy—it takes the tireless work of compassionate, determined, politically savvy, and well-organized advocates who will be the voice for animals in our government. That includes you.
Thank you to our business sponsors: