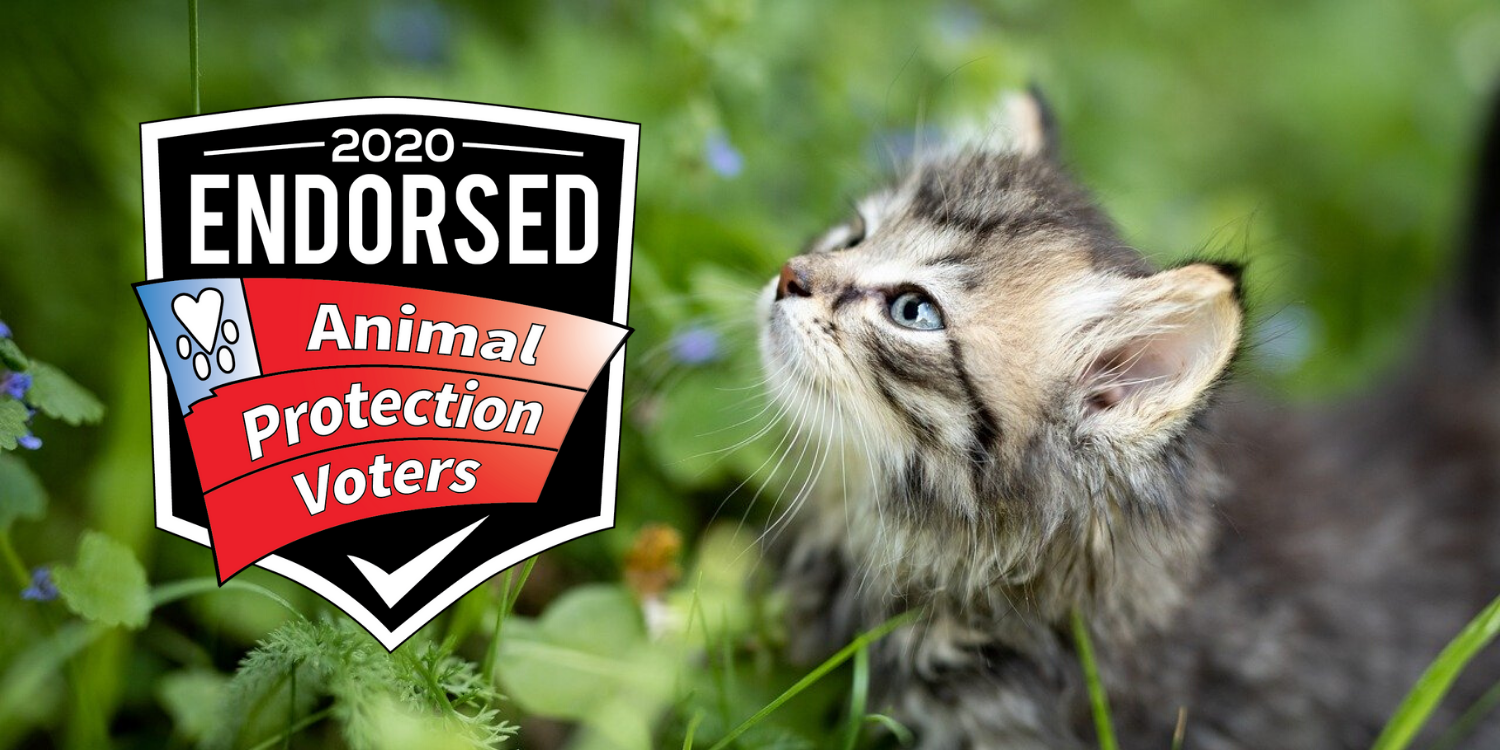 May 22, 2020
FOR IMMEDIATE RELEASE
Animal Protection Voters Issues Endorsements in New Mexico's Congressional Races
Santa Fe, N.M. – Animal Protection Voters, New Mexico's leading political and legislative advocacy organization for animal protection, announced its endorsements for Congressional races in the 2020 election.
U.S. Senate: Congressman Ben Ray Luján
Congressional District 1: Congresswoman Deb Haaland
Congressional District 2: Congresswoman Xochitl Torres Small
Congressional District 3: Teresa Leger Fernandez
Congressman Luján, Congresswoman Haaland, and Congresswoman Torres Small were endorsed based on their outstanding records and actions for animals in Congress, which include the cosponsorship by all three members of Congress of the following bills:
The Preventing Animal Cruelty and Torture (PACT) Act (H.R. 724), a bill signed into law last year that prohibits intentionally subjecting animals to heinous abuse including crushing, burning, drowning, suffocating, or impaling, when those acts occur on federal property or affect interstate commerce.
The Safeguard American Food Exports (SAFE) Act (H.R. 961) to protect horses and consumers by prohibiting the transport and export of U.S. horses to slaughter for human consumption.
The Horseracing Integrity Act (H.R. 1754) to address widespread doping—a primary factor that has led to numerous racehorse fatalities on New Mexico racetracks—by banning race-day drugs, increasing testing, and establishing uniform rules governing use of drugs in racehorses.
The Providing Responsible Emergency Plans for Animals at Risk of Emerging Disasters (PREPARED) Act (H.R. 1042), which would require facilities regulated under the federal Animal Welfare Act to submit annual contingency plans for the animals in their care during natural disasters and other crises.
Teresa Leger Fernandez, running for the open seat in Congressional District 3, was endorsed based on the strength of her candidate questionnaire answers, showing consistent support for a variety of animal protection measures impacting companion animals, equines, and wildlife. She beautifully articulated her overall philosophy that "the entirety of our communities are interconnected, and that companion animals and wildlife are just as much a part of our communities as we are." As a congresswoman, she would look at animal protection issues and all other issues "through the lens of [working] to support every member of ourcommunity by creating opportunity and safety and treating all members humanely and with dignity."
Animal Protection Voters issues endorsements based on candidates' records and positions on animal protection issues and not based on party affiliation.
###
About Animal Protection Voters
Founded in 2002, Animal Protection Voters is the leading legislative and political advocacy organization for animal protection in New Mexico. Powered by grassroots supporters, its mission is to:
Actively promote and support animal-friendly legislation at the state, federal, and local levels;
Build an effective political voice for animal advocacy in New Mexico; and
Hold New Mexico's elected officials accountable on animal issues.
For more information about Animal Protection Voters' accomplishments, current priority issues, and annual scorecards, please visit www.apvnm.org, and be sure to follow Animal Protection Voters on Facebook and Twitter.