March 11, 2021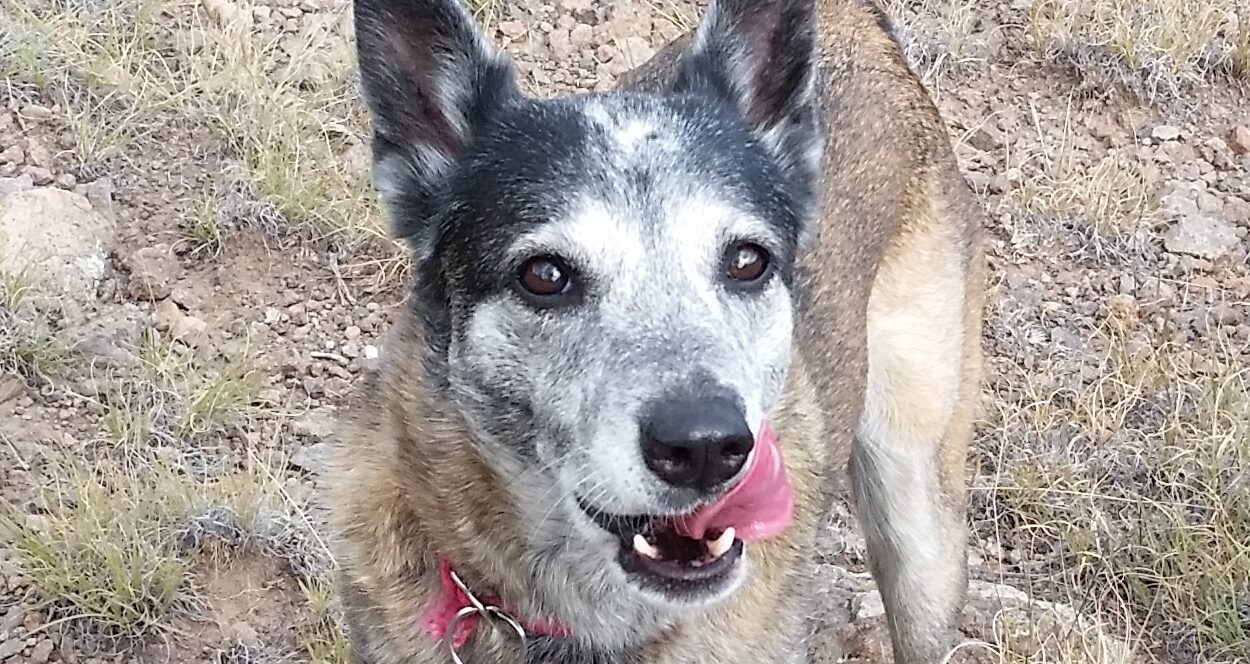 With just nine days left of the 2021 state legislative session in New Mexico, it's a race to the finish line for some animal-related bills, while others appear stuck in committees where it is uncertain whether they will receive a vote. But a lot of progress has happened quickly in just the past few days.
The most prominent animal protection bill of the year, Senate Bill (SB) 32 aka "Roxy's Law" to restrict traps, snares, and poisons on public lands, waited several weeks for a hearing in the Senate Judiciary Committee due to a bottleneck of bill referrals. But on Friday, March 5, we were thrilled that the bill was scheduled for a hearing and passed by a 5-1 vote. Then, on Tuesday March 9, the bill was heard and debated on the Senate floor. In their opening statements, both Senate bill sponsors laid a foundation of strong support and reasons for this important legislation: Senator Bobby Gonzales (D-Ranchos de Taos) noted that our neighboring states have already enacted similar laws, and the urgency behind Roxy's Law only grows—just as the outdoor recreation industry in New Mexico also grows—in order to keep people and animals on public lands protected; and Senator Brenda McKenna (D-Corrales) explained how she has advocated for Roxy's Law for many years as a grassroots advocate, and how honored she felt to now serve as a New Mexico state senator who is co-sponsoring the bill. The debate lasted about 1 hour and 45 minutes—and at the end, the bill passed with a bipartisan 23-16 vote!
The Senate's passage of Roxy's Law is an incredible milestone. A bill to restrict traps, snares, and poisons on public lands in New Mexico has never before passed an entire legislative chamber. Advocates from across the state have worked on these issues for decades, and you should feel heartened that your hard work makes a difference.
Senate Bill 32 has now crossed over to the House of Representatives, where it has been referred to a single committee (as frequently happens this late in the legislative session): the House Energy, Environment & Natural Resources Committee. Both of the bill's House cosponsors sit on this committee: the Chairman Rep. Matthew McQueen (D-Galisteo) and Rep. Christine Chandler (D-Los Alamos). We don't yet know for sure when the bill will be scheduled for a hearing, but this week is a good time to start letting your voice be heard. Right now, due to the overwhelming email traffic that has come with the virtual legislative session, emails are no longer as effective. We are encouraging everyone, instead, to call your Representative's Capitol office where your input will be tallied. Find your Representative and call instructions here.
Unfortunately, as often happens at this time of the session, there are many bills that have been waiting for some time for their next committee hearing, and it is unclear if there will be enough time for them to be heard. These bills include the important Senate Bill 347 (to require that eggs raised or sold in New Mexico by large commercial egg producers must come from egg-laying hens, not confined in cruel cages), Senate Bill 385 (to reform wild horse management laws to improve horse welfare, preserve drought-stricken and degraded wild habitat, and mitigate public safety concerns), and House Bill 51 (the Environmental Database Act, which will provide a publicly searchable, map-based, centralized collection of crucial, already-collected natural resources data). These are three of roughly 100 bills currently needing a Senate Judiciary Committee vote before they can move forward, and sadly, many of them will not have time to be heard.
Additionally, Senate Bill 312, sponsored by Senator Jeff Steinborn (D-Las Cruces) and Representative Nathan Small (D-Las Cruces) and dubbed by advocates "the New Mexico Wildlife Heritage Act," was not able to be revived—but positive portions of the bill, slightly revised, were moved into and move forward as Senate Bill 419. SB 419 would require that private landowners with complaints about wildlife who damage property (like eating their grass or crops) must work through a mitigation and response process set out by the Department of Game & Fish. They could no longer jump immediately to the mass slaughter of untold numbers of animals with no oversight or permission. It also adds bears, cougars, and javelinas to the list of animals whose carcasses hunters cannot leave in the field (in other words, they cannot simply remove a so-called "trophy" or commodity, like the animal's skin, head, or claws, and leave the rest of the dead animal's body behind). SB 419 succeeded in passing the Senate Conservation Committee by a 6-3 vote, and it now awaits a hearing in the Senate Finance Committee.
One important animal-related bill died within the last couple of weeks: Senate Bill 103 (Restricting Use of Neonicotinoid Pesticides) cannot move forward as a strong step toward preserving New Mexico's crucial pollinator species. The bill passed its Senate committees but died on the Senate floor by an 18-20 vote. On the bright side, House Bill 199, a bill that sought to further prop up the struggling horse racing industry as allegations of cruelty and corruption come to light—and which also threatened the gaming compact between the state and tribal entities—died in the House Judiciary Committee by a 7-5 vote.
New Mexico has one of the most challenging state legislative processes in the country, and the pandemic response measures that have kept lawmakers, Roundhouse staff, and lobbyists healthy have also slowed and complicated our process. Already, some advocates have been frustrated and disappointed by the outcomes of some of the animal protection bills introduced this year—but we want to offer a note of hope. We have found that when we never give up, and we stick to smart strategies, we animal advocates always prevail.
In the final days of the session, there is potential for bills to stay stuck or to move very quickly with very little warning. As legislative activity reaches a fever pitch, Animal Protection Voters and allies will be working around the clock and acting as strategically as possible to push pro-animal bills as far as they can go in order to elevate animal protection issues for the long haul. This year's fight is not over yet. Thank you for sticking with us, to the end and beyond!
With deep gratitude,
Jessica Johnson
Chief Government Affairs Officer