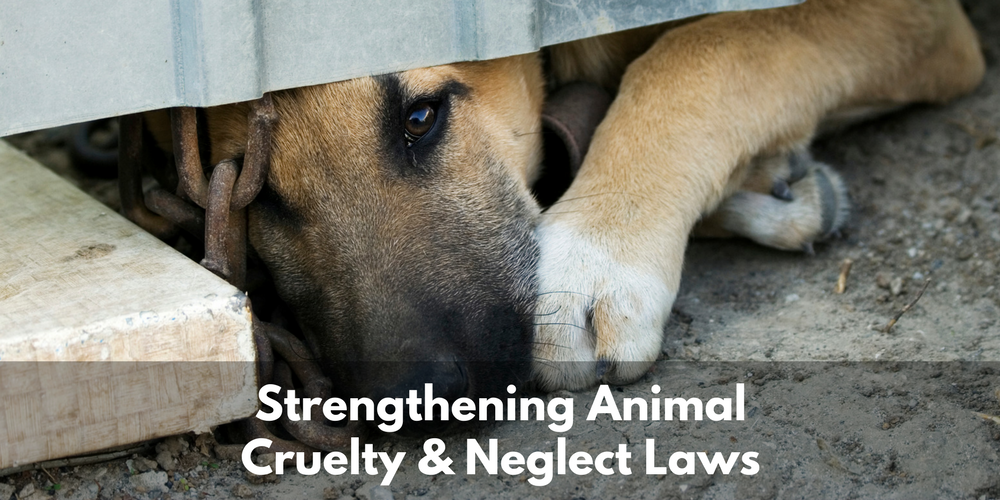 New Mexico
House of Representatives
Bill Number: House Bill 210
Sponsor: Rep. Daymon Ely (D-Corrales)
Status: Stalled in House Consumer & Public Affairs Committee
New Mexico
Senate
Bill Number: N/A
Sponsor:
Status:
THE PROBLEM:
Prosecution of some egregious animal cruelty cases is being hampered by the current wording of the statute, resulting in difficulty obtaining convictions for clear-cut cases of cruelty to animals and extreme cruelty to animals:
In some cases, prosecutors have stated that the current statute doesn't permit them to file fourth degree felony charges for dehydrating and starving an animal, even to the death. People who recklessly mistreat an animal, resulting in great bodily harm or death of the animal, are only being charged with a misdemeanor. There should be serious consequences for that level of harm being done to animals in these cases.
In cases where captive reptiles were viciously tortured and killed, prosecutors could not even file criminal charges because the statute does not cover reptiles.
The New Mexico Supreme Court ruled in an unpublished opinion Case No. 30,524 State of New Mexico vs. Charles River Laboratories, et al. the current wording of the statute allowed the intentional abandonment of, and failure to provide veterinary care to, gravely ill chimpanzees to qualify as an exemption to the state statute.
THE SOLUTION:
Amend New Mexico's Animal Cruelty Statute N.M.S.A.§30-18-1
Proposed Amendments:
Define "sustenance" as "food, water, shelter, provided that shelter with regard to livestock shall be in keeping with commonly accepted agricultural animal husbandry practices." 
Define "recklessly" as "acting with willful disregard of the welfare or safety of an animal and in a manner that endangers an animal".
Make the following conduct, when it leads to great bodily harm or death, punishable as a fourth degree felony:

Recklessly mistreating (mistreating defined as "torturing, mutilating or poisoning"), injuring or tormenting an animal;
Recklessly or intentionally abandoning an animal under that person's custody or control;
Recklessly or intentionally failing to provide necessary sustenance to an animal that has been willingly accepted into that person's custody or control.
Define "animals" as all vertebrates except humans and non-captive snakes, thereby allowing people to kill wild snakes.
Clarify that the practice of veterinary medicine is exempted only in accordance with commonly accepted veterinary practices.
Mandate psychological counseling for those convicted of extreme cruelty to animals.